Apple's processors could be exclusively manufactured by TSMC until 2020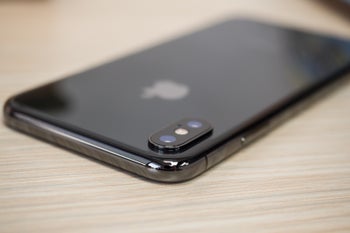 Since 2014, TSMC has been under contract by
Apple
to manufacture its processors and, while it shared this task with Samsung in 2015, the company has been Apple's exclusive chip supplier since 2016, with this year being no different – TSMC is reportedly dedicating up to 80% of its 7nm production capacity to the new A12 chip. And now, according to one analyst, it looks as though this situation could continue into 2020.
The reason behind this is pretty simple.
TSMC
is quite far ahead of its competition when it comes to producing chips on the 7-nanometer processor and, while Samsung could theoretically steal some of TSMC's business from Apple due to its own advances, it seems extremely unlikely at this point in time. After all, the Silicon Valley-based giant already depends heavily on
Samsung
when it comes to the supply of NAND and DRAM memory chips, mobile camera sensors, and the OLED displays that are used on the
iPhone X
series. Thus, it's in Apple's best interest to diversify its supply chain in order to avoid any situation that would give Samsung, or any other company, sufficient power to drive up its prices, forcing Apple to lower its profit margins.
While on the topic of diversifying its supply chain, the iPhone giant is also reportedly keen on the idea of giving LG a big chunk of its OLED panel orders, which would once again allow it to reduce its reliance on Samsung. However, with the company reportedly having some production problems, it will reportedly only supply a
small portion of OLED panels
for the larger iPhone X Plus. Elsewhere, though, LG will be in charge of supplying a larger number of LCD panels for the budget iPhone model.