Apple keeps poaching Tesla people for work on cars and batteries: 'We have 100 times less money than Apple'
15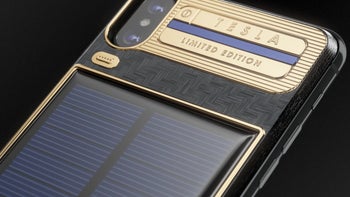 There has been an ongoing employee "poaching" from electric car-maker Tesla to Apple for a few years now, and the trend has recently accelerated, it seems. Back in 2015, Tesla's CEO Elon Musk said that Apple serves as the "
Tesla graveyard
" for staff that left or was no longer needed. Fast forward a few years, however, and Apple seems to have nested no less than 46 people that used to work for Tesla since the beginning of 2018.
What is Apple doing with all these engineers, supply chain or procurement specialists, and even interns that ended their sting with Tesla? Well, they are reportedly working not only on Apple's car ambitions, but also on "
display, optics, and battery-tech
" for the myriad of mobile devices that Apple makes.
The company from Cupertino can afford to pay 150% of the salaries that Tesla doles out, and that might be one of the reasons that high-profile talent like Tesla's VP of engineering Doug Field is now back at Apple, after a few years at the electric car-maker. One Tesla engineer commented on Apple's poaching that Tesla must be comparatively poor, but work there is more meaningful:
We wish them well. Tesla is the hard path. We have 100 times less money than Apple, so of course they can afford to pay more. We are in extremely difficult battles against entrenched auto companies that make 100 times more cars than we did last year, so of course this is very hard work. We don't even have money for advertising or endorsements or discounts, so must survive on the quality of our products alone. Nonetheless, we believe in our mission and that it is worth the sacrifice of time and the never-ending barrage of negativity by those who wish us ill. So it goes. The world must move to sustainable energy and it must do so now.