LG will supply Apple with 20 million LCD displays and 4 million OLED panels
10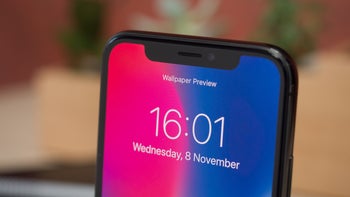 Following reports earlier this year which confirmed LG's involvement in the
production of OLED panels
for an unspecified iPhone model, newly-released information now provides further details on the matter.
Backing up previously-reported numbers, the latest report once again claims that LG will supply between 3 and 4 million OLED panels to Apple later this year. Furthermore, it's confirmed that these are destined for the larger
6.5-inch iPhone
X Plus and will be manufactured at the company's E6 plant in South Korea. However, the report also goes on to state that LG is likely to secure the majority of 6.5-inch OLED displays in 2019, which is why the company is actively working to up its production numbers to around 10 million units.
In addition to LG's involvement with the OLED panel supply, the South Korean company also looks set to play a big role in the cheaper 6.1-inch iPhone. After all, the display manufacturer has reportedly signed a contract with
Apple
that will see it supply around 20 million LCD displays for the new budget offering. Recently,
it was reported
that the new LCD iPhone would make use of 0.3t LED chips rather than the standard 0.4t ones. This should allow Apple to reduce the chin by around 2mm and ultimately minimize the design differences between the LCD and OLED devices.
Aside from LG Display, the remaining LCD panels are set to be manufactured by Japan Display, while
Samsung
will take the bulk of OLED orders. However, as LG continues to ramp up its production, Apple is reportedly keen to reduce its dependence on other suppliers in a bid to drive down overall costs.