How to view and download all personal info Apple has on you
12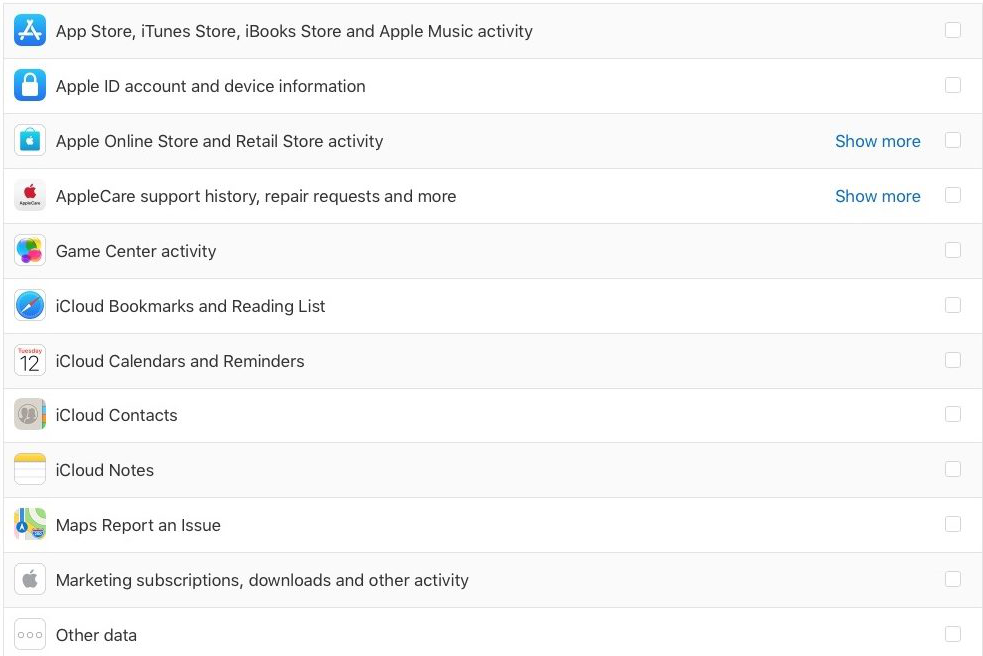 Google has had this feature for a while, and Facebook introduced an enhanced version of it
after its recent privacy kerfuffles
, but now Apple is joining the personal data download fray with a new privacy portal.
In it, you would be able to score any information that is pertinent to your account, like the Apple ID profile, App Store downloads, iTunes purchases, iCloud media and documents, even your AppleCare history. Unfortunately, the new Apple ID Data and Privacy website is now only operational in the EU, in order to bring full compliance with the European Union's new General Data Protection Regulation (
GDPR
) that kicks in soon.
America and other regions will get access in the coming months, though, but if you are hailing from Europe, and you want to learn everything Apple knows about you, or even download it for offline storage, here's what you need to do:
1.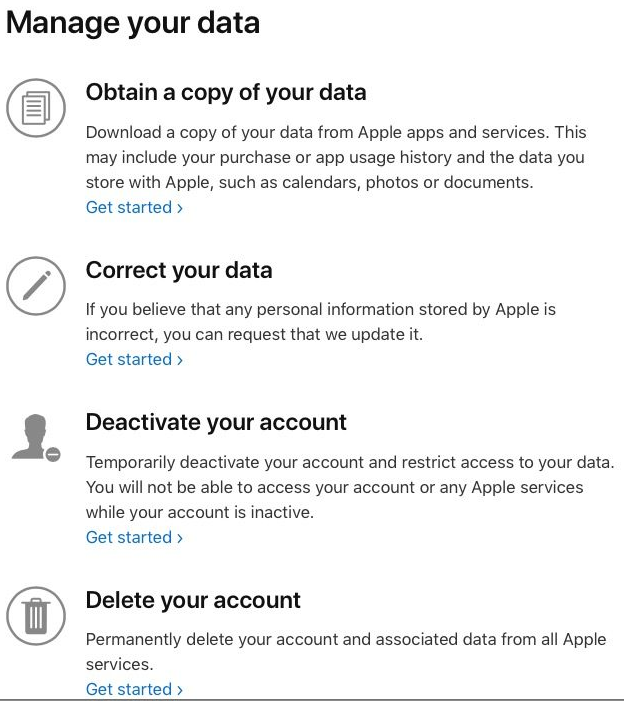 Go to Apple's new
Data and Privacy website;
2. Log in with your Apple ID (for now, the privacy info and downloads work only for users in the European Union, Iceland, Liechtenstein, Norway, and Switzerland);
3. Click on the "Get started" link below the header "Obtain a copy of your data," and check "Select all," or tick the individual options boxes;
4. Select a maximum file size, and Apple will split things into the chunks you choose;
5. If you want a copy of your iCloud-stored media, e-mails, or Drive content, the process will obviously take longer, but Apple says the gathering can take up to two weeks anyway;
6. When everything is ready, you will get a mail from Apple that your personal data is ready to download, and if you don't do it, Apple will erase everything in two weeks.
The kicker is that Apple will prep the package in compatible formats, so you can use its new personal data download to move between accounts, devices and services, and all that Apple keeps on you will be easily visible, too. You can also deactivate, and even delete your Apple ID account from here, for the ultimate in privacy comfort.
source:
Apple
via
9to5Mac