Apple planning to open outlets inside Target in 2012?
6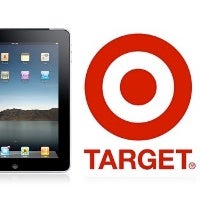 Apple is planning to open store-within-a-store locations
this year to reach smaller metro areas. The new locations will be placed inside Target stores, according to a source in the know of Apple's plans. The company is expected to open 25 retail locations with Target in 2012.
Comparably, though, it's a small launch as Target itself operates 1752 stores in the States, and there are 245 Apple Stores stateside.
Apple already has some experience with the store-within-a-store model as its Apple Shops are at more than 600 Best Buy stores throughout the country.
The relationship between Apple and Target has started back in 2002, when iPods started selling across Target stores. Target has also been the third retailer after Apple and Best Buy to offer the iPad in 2010. The new model could introduce Apple's whole lineup including MacBooks to Target.