Apple might have cut iPad orders by 25%
28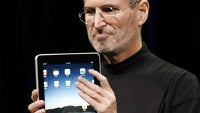 Update:
Surprise, surprise - the
JPMorgan report seems to be erroneous
and now we know why US-based JPMorgan analyst Moskowitz shrugged shoulders at the initial report by his Hong Kong-based colleague Gokul Hariharan. JPM has now withdrawn the report, which seemed to be one of the main reasons why Apple shares slid 3 percentage points two days ago. Now, Cupertino stock has bounced back to its earlier levels.
"Apple is fine,"
Moskowitz stressed.
The misleading report seems to have a grain of truth in it, though, but the conclusion about a drop in iPad orders might have been a bit far-fetched. Apple might indeed be cutting order to Chinese contractors, but at the same time the company is
transferring business to Brazil
, compensating for the cut.
At the same time, Barclays Capital also doubted the suggestion for a slowdown in shipments:
"The numbers being circulated Monday might be related to components and not to actual iPad 2 shipments, in our view. Components checks (are) not a good proxy for actual iPad product shipments."
Apple is
cutting orders for iPads by 25%
- a drop which might affect the company's Chinese contractors like Hon Hai the most, a JPMorgan Chase report states. Some supply-chain vendors have reported that Cupertino has cut orders for the tablet by 25% for the fourth quarter of the year. JPMorgan analysts noted that it's the first cut they've seen for the iPad so far.
And no wonder - the second-generation iPad has been selling like hotcakes with second-quarter sales reaching 9.25 million units, a year-on-year growth of the impressive 183%. US-based Mark Moskowitz, also an analyst at JPMorgan, however, didn't lower his high expectations for 10.9 million to 12 million iPads sold in the last two quarters.
At the same time, there don't seem to be any
true iPad competitors
- sales of Android tablets have generally been slow, while RIM has shipped only 200,000 units of its
7-inch PlayBook
last quarter - nearly as much as Apple ships every two days or so.
HP's TouchPad
has also been a non-competitor as it was pulled after less than two months of circulation. There are two new threats coming the iPad way but it's hard to see why would they be more successful than what we've seen so far. Nonetheless, the Amazon 7-inch tablet is expected to break cover officially very soon, while Windows 8 tablets are also in the works, but will probably arrive much much later.
Recommended Stories