Apple may be about to double its marketing team
15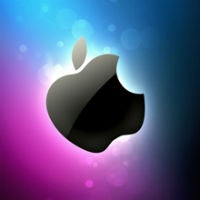 Apple has been steadily losing ground to Android in most regions of the world (although oddly, not in the U.S.), and Apple is betting a lot on the new iPhone 5S, iPhone 5C, iOS 7 design, and the upcoming new iPad models to try to turn the tide. But, as you might expect, Apple won't be letting the devices speak for themselves, there will be plenty of marketing involved.
In fact, there may be so much marketing involved that a new report says Apple is looking to hire an additional 200 to 300 new employees for its marketing team. Apple's in-house creative team in charge of advertising has been at about 300 employees, so a plan to grow to 500 or 600 could potentially double the size of the marketing team.
According to an Apple executive, Steve Jobs was always "fairly strict about the headcount in that group", because he "wanted Apple to be seen as a products company, not a marketing company". This meant that despite the huge growth that Apple has seen, the size of the marketing department has stayed the same. Apple is still expected to continue working with outside marketing agencies, but could end up adding more to its in-house team, which is a move that apparently has been happening at a number of other major marketers according to a recent Association of National Advertisers study.
We have seen
Samsung's advertising budget
on the rise, and of course Google was rumored to have okayed
$500 million
for Motorola to market the Moto X, but neither has caught up to the advertising budget of Apple yet, and if this hiring spree is true, Apple may pull even farther ahead in advertising dollars.