Apple looking to move advertising in-house?
22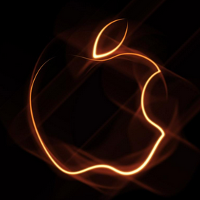 Samsung has done it again. It's wall-hugging ad aimed at Apple iPhone users once again
hit iPhone users in the battery, right where it hurts
. Meanwhile, the current ad for the
Apple iPhone 5s
focuses on using the device for fitness and health related reasons
. Both firms are taking much different approaches when it comes to marketing their current flagship phones.
After 30 years with TBWA Media Labs, Apple is ready to make a change to a new ad agency. One bit of speculation has Apple using Jimmy Iovine, co-founder of the recently acquired Beats Audio, to help develop new marketing strategies. The buzz around other ad agencies is that Apple feels that members of the Beats team are masters of marketing. As one agency executive said, "
Apple bought Beats for a lot of reasons, they think they're marketing geniuses. It is safe to assume Beats would be part of an assessment of all [Apple] partners
."
While Apple has not yet put its account up for review, a published report last month in Ad Age said that Apple was looking to move responsibilities for advertising in-house and would hire 1,000 media buyers and creative personnel. Still, Apple and TBWA Media Labs have a storied history between them. As Chiat/Day, the agency was responsible for the famous 1984 "Big Brother" Super Bowl ad, the Mac vs. PC spots, and the Think Different campaign.
Considering that Ad Age also reported that Apple had asked outside agencies to pitch ideas on various projects, it certainly seems that Apple and TBWA are about to split. The question is whether Apple goes ahead with its own agency, led by Beats, or signs with another agency instead. If Tim Cook and other Apple brass have been considering Beats personnel to run a marketing department, it could explain
the elevated price that Apple paid for the company
.
source:
NYPost