Apple iPhone users receiving spam on iMessage offering counterfeit goods
15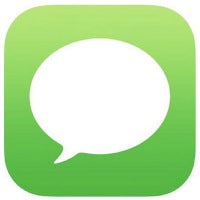 According to security research firm Cloudmark, Apple iPhone users who use iMessage need to be mindful of a spammer who peddles his wares using SMS messages. The new spam is aimed at wealthy iPhone users in New York, L.A., San Diego and Miami, with the intention of getting recipients to purchase counterfeit goods. Phony Oakley sunglasses seem to be at the top of the list.
Amazingly, 47% of all SMS spam in New York this past May and June was related to this iMessage spam. That is a pretty amazing stat when you consider that only iPhone users are being affected by this particular spam. And since iMessage is free to use, this high volume spammer is drawn to the service.
You can protect yourself by forwarding the spam to Apple the next time you receive it. To do that, forward the message to 7726. You can also block further messages from the same sender by going from
Contact
>
Block this Caller
. To prevent yourself from getting ripped off, just remember that if you get a message offering you a deal that seems too good to be true, it probably is.
source:
Cloudmark
via
RedmondPie