Apple iPhone users consume more Wi-Fi than PC owners do
19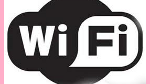 Meraki, a company that provides "
cloud networking
" to its clients, recently studied Wi-Fi usage and discovered that this year, those using the Apple iPhone are
consuming more Wi-Fi
than users of Windows 7/Vista PCs. That a smartphone beat out a PC in Wi-Fi usage really shouldn't be too much of a surprise because these days, every smartphone released now offers a Wi-Fi connection. The last major smartphone that was launched without Wi-Fi was the BlackBerry Storm. At the time, RIM felt that Storm users didn't need Wi-Fi with Verizon's speedy Ev-Do rev. A network running data on the phone. It didn't take long for the complaints from BlackBerry Storm users to reach the ears of RIM executives who added Wi-Fi to the sequel model of the phone.
Apple iPhone users consumed a
whopping
32% of Wi-Fi used so far this year, up from 25% of the total used last year. Windows 7/Vista PC owners were a distant second with users responsible for 16% of Wi-Fi use this year, off from the 25% reading in 2010. The next smartphone platform is Android, coming in with 11% of Wi-Fi users. That ties them with users of the Apple iPod, also with 11%. One important note, the number of Wi-Fi using Android owners increased sharply from accounting for a minuscule 1% of all Wi-Fi users.
This year, smartphones are expected to account for
half
of all cellphones in use. With this trend expected to continue, and with the rolling out of more tablets, PCs and Macs will continue to see their share of
Wi-Fi usage shrink
. By the way, in case you are wondering, the report shows that the most data-intensive device of all is the Apple iPad which
consumes an average of 200MB per month
.
source:
GIGaom
via
IntoMobile
Recommended Stories