Apple iPhone subsidies won't disappear says J.P. Morgan analyst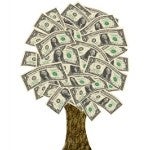 The recent decision by a pair of Spain-based carriers
to end subsidies on the Apple iPhone
has some stateside fans of the device worried that this idea might spread to the U.S. and beyond. A small backlash against carrier subsidies had sprung up earlier this year led by T-Mobile's USA Chief Marketing Officer Cole Brodman. The executive, who is
leaving his position at the end of this month
, said in March that
subsidizing phones is hurting carriers
. But Apple iPhone fans needn't worry according to J.P. Morgan analyst Katy Huberty who doesn't expect any changes in the current process beyond the move in Spain.
Huberty issued a research note on Friday that noted that the three major U.S. carrier offering the Apple iPhone (AT&T, Sprint and Verizon, as if you didn't know) must offer subsidies on the phone
according to the terms of each carrier's contract with Cupertino based Apple
. Each carrier's pact with Apple runs for a few years and each expires on a different date making it unlikely that the trio would team up to pressure the manufacturer to remove the subsidy clause on the contracts.
selling a new smartphone is usually a money-losing affair for the carriers
which is made up for by the two year contract imposed on new and upgrading iPhone buyers. And while profits are usually turned after the 2-year contract expires, it forces these companies to charge ETF fees and other penalties on customers who try to break a contract. Huberty says that AT&T is no longer allowing 18 month upgrades to the Apple iPhone and the nation's second largest carrier now requires a customer to have completed at least 20 months of a 24 month contract before they can upgrade to a new phone. With companies like AT&T laying out money for customers to buy the latest smartphone, this shows how much they depend on a completed contract to turn a profit. Some carriers are charging $30 and more to a customer who is upgrading to a new phone, even if the customer has fulfilled the requirements of a 24 month pact.
With no changes in how John And Jane Doe purchase their Apple iPhone in the U.S., Morgan's Huberty expects it to be business as usual with
second quarter shipments of 25 million to 28 million units of Apple's smartphone
. That is lower than the 30 million units expected by Wall Street and Huberty says that when it comes to the Apple iPhone 4S, supply and demand is finally in balance. As for the next iteration of the device,
the analyst expects an LTE enabled model
to be launched in October which should lead a strong surge of upgrades in the second half of this year. And for those in the U.S. worrying that they might have to dig deeper into their pockets to pay for the handset, don't worry. Huberty says that it is not going to happen anytime soon.
source:
CNET