Next iPhone rumored to come with LTE
34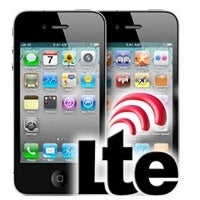 An
LTE iPhone
is

"very likely"

to come
in 2012 after Apple released an LTE supporting third generation iPad, Taiwanese DigiTimes concludes based on smartphone makers on the island.
The new iPhone which is widely expected to arrive in the second half of 2012 will thus boost LTE phone sales to between 45 million and 50 million for the whole of this year. Earlier, the estimate for 4G LTE phone sales stood at 25 million to 30 million.
As always with Apple, though, nothing is certain and even more so this rumor coming from DigiTimes with its mixed track record. It is only logical, though, that the new iPhone features LTE after the iPad so we would put our trust in this one.
The problem an LTE iPhone is facing is universal band compatibility. Different carriers use different bands, which makes data roaming impossible and that's something that will require effort on the chip makers' side.
Apart from that, we've been hearing whispers about a better processor (which seems also very likely) and a larger screen (not that certain) on the next iPhone. There's also the possibility for a redesign to an aluminum body and a new antenna system. How do you envision the 2012 iPhone?