Apple iPhone sell-through growth slows down globally
17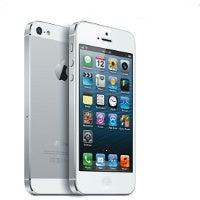 The Apple iPhone sold a staggering 48 million units in the Holiday quarter of 2012, but while that still wasn't enough to convince analysts in Cupertino's bright future, fact remains that the iPhone is the dominant smartphone in the United States. Elsewhere? Not really.
Apple might have doubled its sales in China this past quarter, but now reports have come in that sell-through in terms of the international market is actually slowing down, according to Raymond James analyst Tavis McCourt.
The percentage McCourt quotes are 35% sell-through in Q4 2012, down from 40% in the preceding trimester.
"This would be a strong result except for the fact that the comp was easy internationally for Apple as the iPhone 5 launches occurred far earlier this year in most countries than last year's 4S launch. March will be a tougher comp internationally,"
McCourt broke down the figure's meaning.
Could an Apple deal with China Mobile save the day? That's one possibility, but we'll have to wait and see.
source:
AllThingsD