Apple's iPhone SE 2 will be the perfect phone for President Trump
7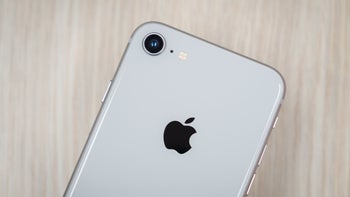 Despite his reluctance to waive tariffs on certain components arriving from China, Donald Trump seems to be quite the Apple fan and an avid iPhone user. But pretty soon, his famous MAGA campaign could become old news thanks to a new one dubbed MIGA – Make the iPhone Great Again.
Taking to his preferred social media platform over the weekend, President Trump expressed in a
Tweet
his dislike of the "swipe" system featured on every new iPhone released after the iPhone X, which debuted in late 2017. The President says "the button on the iPhone was far better" than the current gesture-based navigation interface.
To Tim: The Button on the IPhone was FAR better than the Swipe!

— Donald J. Trump (@realDonaldTrump) October 25, 2019
Donald Trump didn't specify the iPhone he is rocking at the moment but it's probably one of the new iPhone 11 Pro models that Apple released in September. Presumably, this has replaced an iPhone 8 or an older iPhone 7 model but, once again, the exact phone he was using before remains unconfirmed.

Fortunately for the President, he won't have to wait long for Apple to bring back its iconic home button. The company is reportedly preparing a second-generation iPhone SE that combines the iPhone 8's body with the iPhone 11's internals. This should hit shelves by the end of March and will be positioned as the company's cheapest new iPhone at just $399.