Apple might be kickstarting trial production of its 2018 iPhone lineup soon to avoid bottlenecks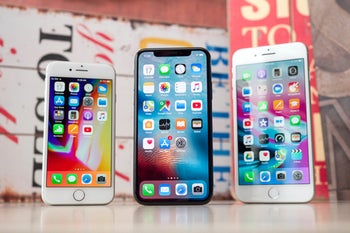 Apple is rumored to be kicking off trial production of its three anticipated 2018 iPhone models in late Q2 2018, a bit earlier than last year. This heavily hints that all three devices that are expected to debut in early September will launch together.
The reason for this "rush" is most certainly Apple's desire to avoid last year's supply mishaps that caused the
iPhone X
to hit the shelves at a later date than the
iPhone 8
and 8 Plus, which hurt the overall sales of the device. In particular, the low yield of infrared 3D sensors for the iPhone X's FaceID functionality is cited as the main reason why that one hit the shelves at a later date and was initially always out of stock.
It would seem that Apple didn't kick off the production of the iPhone X until late August, which made it impossible for the device to be ready on time for a mid-September release. Usually, Cupertino enters mass production of its iPhones at least a month and a half before their official market release in order to have enough supply to meet the usually-stellar demand. For the iPhone X to have been launched alongside the iPhone 8 and 8 Plus, Apple should have started mass producing it in late July at the latest.
As Apple is rumored to employ all of its three iPhones in 2018 with FaceID, DiGiTimes reports that both upstream and downstream component suppliers are ready to answer Cupertino's expected demand for FaceID sensors. However, suppliers have not yet seen increased component order just yet, which is just the calm before the storm we'd expect from Apple.
As a reminder, Apple is heavily rumored to be preparing two OLED iPhones, one with a 5.85-inch display and the other one with a 6.45-inch one, as well as a more affordable 6.1-inch LCD device. All three are expected to be styled closely after the iPhone X and feature minimal bezels but a smaller notch up top on their displays.
source:
DiGiTimes