iPhone XS and XS Max users are reporting LTE and Wi-Fi connectivity issues
47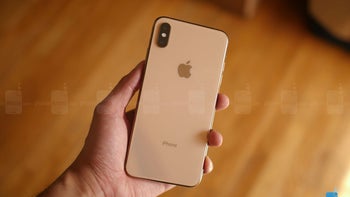 Millions of brand-new iPhones were shipped out across the globe this weekend as the new iPhone XS and XS Max
were launched
. However, it didn't take too long for certain owners to start reporting issues related to connectivity of their new device.
As posted on Reddit,
MacRumors
forums, and Apple's official support forum, it appears multiple users of the new
iPhone XS and XS Max
are experiencing significantly poorer LTE reception in comparison to previous-generation iPhone devices. In general, this drop is unsurprisingly more noticeable in areas where coverage was already relatively poor. However, there does still appear to be a certain level of decline in big cities too. Moreover, while Verizon customers do seem to make up the bulk of reports, the issue certainly isn't exclusive to the number one carrier, with reports from
T-Mobile
and AT&T customers also listed.
In addition to the weaker LTE connectivity, a number of users have also reported problems with Wi-Fi connectivity. Fortunately, this does seem to be a simple software bug – the new iPhone models are simply favoring the 2.4GHz band over the faster 5GHz option. This results in slower speeds overall when compared to
last year's iPhone X
, which itself had no issue connecting to the faster band.
In the best-case scenario, the LTE issues are also being caused by a bug and will be fixable by a future software update. Ultimately, though, the true cause of the problem will remain unknown until either
Apple
or carriers respond to the issues being reported. In the meantime, all users can do is wait patiently and hope that this is not a repetition of the Antenna-Gate scenario from years ago.