These two old iPhones are still the most popular, beckoning the 2018 upgrade tsunami
6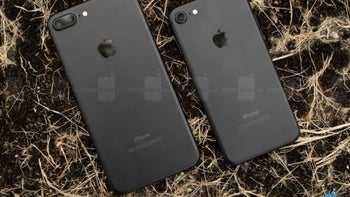 Research firm Mixpanel has gotten into iPhone ownership stats in the past four years, and came up with a nice breakdown of who owns what model. It turns out that the two most popular iPhones in circulation now are the two-year-old 7, followed by the 3-year-old 6s. The 7 Plus and iPhone X are neck and neck with about 12% of Apple's user base, and then it's all downhill.
The iPhone 8, 8 Plus and X account for less than 30% of the Apple handsets in use, which means that the whopping 70% of iPhone users are rocking a model that is getting very old in the tooth. Given that there are more than a billion iPhones in circulation, that's a huge pool of potential customers for the new iPhone XR, XS and XS Max that will be announced in a few short hours.
Analysts are predicting the "mother of all iPhone upgrade waves" to take on the mobile industry this holiday season, and we can only grab some popcorn following the seismic shifts in market share that will follow.