Apple iPhone SE is already sold out
24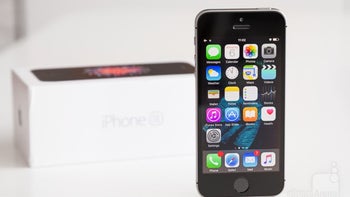 If you didn't catch the story yesterday about
Apple bringing back the iPhone SE and take advantage of the lower pricing
, it looks like you'll have to look elsewhere for the phone. According to the listings on Apple's online stores, both
the 32GB
and
128GB
versions of the company's throwback phone are now sold out. The former was offered at $249 ($100 off the last official price) and the latter was priced at $299 ($150 off the most recent price). And it is unknown whether Apple has more units to sell.
These were unlocked units, new and in unopened boxes, and Apple was merely looking to get rid of unsold units that were collecting dust in the warehouse. While there was speculation that Apple would release a sequel last year,
the company reportedly dropped the idea so that it could focus on its new 2018 models
. Considering the lackluster sales of the iPhone XR, iPhone XS and
iPhone XS Max
, and the popularity of the
iPhone SE
, deciding against producing a sequel might have been a mistake on Apple's part. As we pointed out on Sunday, Apple had stopped offering the
iPhone SE
along with the
iPhone 6s
,
iPhone 6s Plus
and iPhone X when it introduced the current models last September. In November, Apple restarted production of the iPhone X.
Just because Apple won't sell the iPhone SE doesn't mean that you can't find it, new or refurbished, elsewhere. Metro by T-Mobile offers a brand new 32GB model of the phone in Space Gray and Rose Gold for free to those switching to the prepaid carrier. A refurbished 32GB iPhone SE is offered by Walmart's Straight Talk prepaid service for only $69.