Apple iPhone 6 is a truly global phone with record LTE bands count, see which countries you can use it in
60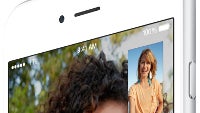 The new
iPhone 6
and
6 Plus
support anywhere between 16 and 20 different LTE bands, depending on the model - a record for the phone industry, beating the previous
iPhone 5s
,
iPad Air records
by a large margin. This way you can use your US-bought iPhone 6 all over Europe and Asia with fast download speeds.
Of course, Apple is cautioning that it depends on individual carrier settings, saying that "
unlocked models may support LTE networks outside the country of purchase when using a valid SIM from a supported carrier. Contact your carrier for more details
," but if history is any indication, most of the times you can just pop a local LTE SIM card if you've bought your device without a contract, and enjoy the blazing download speeds that the local carrier in question offers you.
Cutting through, if you buy the Verizon, AT&T, and T-Mobile iPhone 6/6 Plus models (A1549/A1522, respectively), and unlock them, you will be able to enjoy them not only on all major US carriers, save for Sprint, but also across the globe, with the notable exception of China Mobile, SoftBank in Japan, and a few others that use TD-LTE.
If you, however, get the Sprint versions of the iPhone 6/6 Plus (A1586/A1524), you get all sixteen LTE bands of the A1549/A1522 versions, plus the added benefit of four extra TD-LTE bands 38 (TD 2600), 39 (TD 1900), 40 (TD 2300), 41 (TD 2500), for a truly global LTE phone for the first time in 4G history. Check out all the supported carriers in the slides below, and bear in mind that these are just the ones Apple has tested the new iPhones with, but they may very well work with other carriers that utilize the same LTE bands, too.