Apple iPhone 6 and iPhone 6 Plus: 40 big tips and tricks for the biggest iPhones
30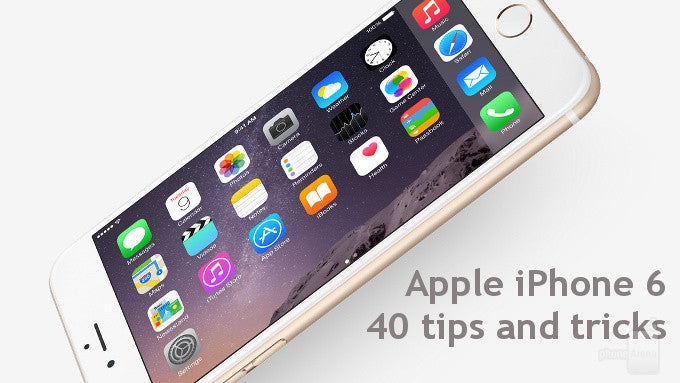 The Apple iPhone 6 and iPhone 6 Plus arrived with a splash and a
huge initial sales success
, but since they are such a huge upgrade over the smaller, 4-inch iPhone 5s, there is a ton of new features and little things that you can do to tweak the iOS 8 experience on Apple's latest and greatest devices.
From Reachability to Family Sharing, the new iPhones have plenty of new features
Starting with neat features like Reachability that allow you to reach every corner of even the larger phone easily, to the new Family sharing options that give you the opportunity to share apps between 6 people in the family, and finishing up with the plentiful new camera settings, there is a lot of new things that you can do with the iPhone 6 and 6 Plus.
We have tried to cover every aspect of those changes and right below you'd find our 40 tips and tricks for getting the most out of the new iPhones in every aspect. And after graduating this concise course in iPhone functions, you can safely say you've become a more advanced user, right?