Apple iPhone 5 launches in 22 countries and on regional U.S. carriers on Friday
5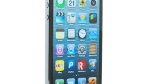 With
two days left in its fiscal year
, Apple is trying to squeeze every penny of possible
Apple iPhone 5
revenue out of the public with the launch of the new smartphone in 22 countries. At the same time, the Apple iPhone 5 is now launching on regional U.S. carriers. By getting the sales in before the fiscal year ends, the revenue will count toward 2012 totals which could boost earnings and therefore the price of Apple's stock.
Some overseas carriers have actually canceled pre-orders of the Apple iPhone 5 because of
low delivery volumes
. Slovak Telekom, a unit of Deutsche Telekom which operates under the T-Mobile name, has decided to cancel Apple iPhone 5 pre-orders because of a big shortage between the amount of phones ordered and the amount the carrier will initially receive. Instead, Slovak Telekom will sell the Apple iPhone in its retail stores starting this morning. Slovak Telekom spokesman Michal Korec wouldn't reveal how many units short of its pre-orders the delivery was. Orange Slovakia, a unit of France Telecom, will also sell the Apple iPhone 5 starting Friday, without a pre-order period.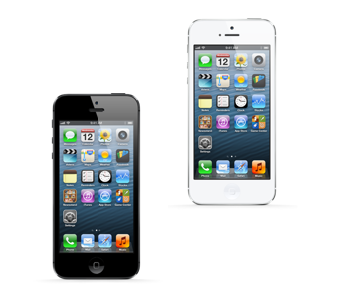 The Apple iPhone 5 launches today in 22 more countries
In the Czech Republic, the Czech unit of Telefonica is offering discounts on monthly calling plans to those who bring in their own Apple iPhone 5 from the Czech Apple Store, which started selling the phone on Friday. Telefonica isn't selling the phone itself after battling with Apple over terms of selling the latest iteration of the Apple iPhone. Instead, the carrier is focusing on selling Android models, Windows Phone handsets and Nokia models powered by Symbian.
U.S. regional carriers launching the Apple iPhone 5 today include Appalachian Wireless, Bluegrass Cellular, C Spire, Claro, Cricket, Cellcom, GCI, Golden State Cellular, MTA Solutions, Nex-Tech Wireless, nTelos and Pioneer Wireless Some regional carriers will be offering the Apple iPhone 5 with some nice discounts. The 16GB model has been seen as low as $99 in Puerto Rico and Cellcom plans on selling the 32GB version for $250 and the 64GB unit for $350. Of course, those prices all require your John Hancock on a 2-year contract.
source:
WSJ
via
Electronista