Apple iPad to get Microsoft Office in the first half of this year?
17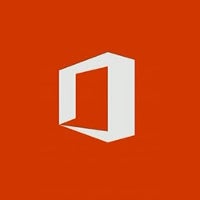 Earlier this month, we told you that according to one unnamed analyst,
Microsoft was losing the opportunity to ring up $2.5 billion in revenue
by not offering a version of Microsoft Office for the Apple iPad. Instead, Microsoft has held back, hoping that this would lead to more sales for its own
Microsoft Surface
slab. But after some consideration, the crew in Redmond might be changing their mind. A published report on Saturday cites inside sources as saying that a version of Office for the iPad, codenamed Miramar, will be launched ahead of a touch-centric version of Office that has the code name of Gemini.
The sources added that a scheduled fall release of Office has been pushed up as those at the very top of Microsoft have ordered it to be released as soon as possible. As far as how Microsoft will be paid, the general theory is that the pricing will be similar to what Microsoft did with the iPhone and Android version of Office. With both of those devices, the app was free, but required a subscription to Office 365 in order for the user to do basic functions with the program, such as edit and save the changes.
Considering the probable pent-up demand for an iPad version of Office, Microsoft will probably make much more money offering the title on the iPad and charging for the Office 365 subscription, than if it continued to withhold the title from the iPad. It is believed that the iPad version of Office will be launched sometime in the first half of this year.
source:
ZDNet
via
Pocketlint