Apple iPad market share at all time low
78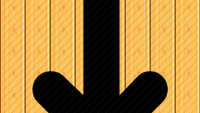 Ever since Steve Jobs introduced the OG
Apple iPad
, Apple controlled a huge part of the global tablet market. It was a category that Apple was given credit for inventing and Android manufacturers and others were playing catchup from the get go. But it wasn't until Amazon decided to go after the low priced 7 inch part of the tablet market that Android started to pick up some market share.
Still, add up the percentage of the market owned by the
Amazon Kindle Fire
, the Samsung Galaxy Tab slates and the
Google Nexus 7
, and they still can't overtake the iPad's share. But as Bob Zimmerman (you might know him as Bob Dylan) once sang,"The times they are a' changing." We recently told you that insiders in the upstream supply chain are
looking for Apple iPad shipments to drop to as low as 10 million for Apple's fiscal fourth quarter
. Not only did Apple just ship 14.6 million slates in its latest quarter, that number was well behind what analysts were looking for. A further drop to 10 million units would be a major slap in Apple's face.
The Apple iPad currently owns
an all time low
of 35.5% of the global tablet market according to figures from TrendForce. While Samsung's share was ahead on a sequential basis from the 20.2% it owned in the first quarter, the actual number of tablets it shipped actually declined, proving that overall the global tablet market ran into tough times in the April through June period.
One factor that might help Apple ring up some more tablet sales, would be the introduction and launch of the fifth-generation Apple iPad and the next iPad mini. Apple is said to be
trying to decide whether or not to put a Retina display
on the next iteration of its 7.9 inch tablet, fearing that
doing so might take sales away from its full-sized slab
. Meanwhile, the new Google Nexus 7 was available yesterday at a few retail locations, days before the July 30th launch date. Office supply chain Staples sold out of its supplies of both 16GB and 32GB models. At Amazon,
the 32GB model is now on backorder and will arrive in 3 to 4 weeks
. The strong start for the new Nexus 7 adds to the pressures now facing Apple in the tablet market.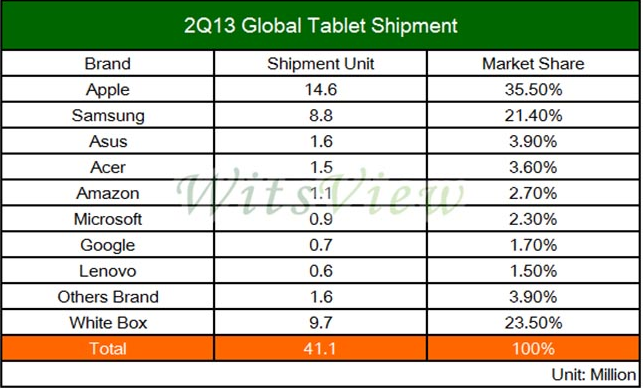 The Apple iPad's global maket share is at an all-time low
source:
BGR
Recommended Stories