Apple's iPad takes the lead in latest customer satisfaction survey, Amazon close behind
17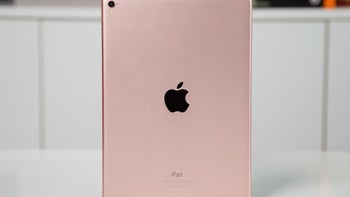 There's no denying that Apple's products are placed quite high up in the pricing spectrum. And, as expected, along with this premium pricing come rather high satisfaction scores – the
iPhone
and Apple Watch have near-perfect satisfaction ratings. But according to a new report by the American Customer Satisfaction Index, the iPad and Mac don't command this same level.
In a survey conducted, which covers laptops, desktops, and tablets, it was revealed that Apple's iPad and Mac lines reached a median satisfaction level of 83/100. While this is significantly lower than the number obtained by the
Apple Watch
and iPhone, it still represents the top spot overall for the category. After all, Samsung, which sits in a close second place, obtained an overall score of 82 for its tablets and laptops. Much like Apple's score, this result is the exact same number obtained last year by the company's products. However, Apple is no longer Samsung's only competition. In fact, the South Korean giant could soon be overtaken by
Amazon
, which tied Samsung for second place in the latest survey.

Last year, the online retailer's Fire tablets reached a satisfaction rating of 79. However, the various improvements made to the lineup over the past year have seemingly boosted satisfaction levels considerably and could result in Amazon taking the crown.
All brands considered, consumers were most satisfied with desktops with an average score of 83. Tablets then followed in second with a median score of 80, and lagging behind in last place were laptops which reached just 75 out of 100.