Apple explains why the iOS 10 kernel was left unencrypted
12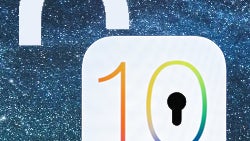 With the release of the first developer beta of iOS 10 began a frantic code mining rush to uncover every secret of the new version of the popular operating system. Tinkerers stumbled upon some interesting things, such as a hidden Dark Mode in the
Message
and
Settings
apps and most recently, that
the iOS 10 kernel is completely unencrypted
. The latter, of course, was worrisome for many, as nobody knew why the kernel was left like that and whether it was intentional or not. Now, amidst the wave of concerns, Apple has stepped up to explain why this decision was made.
Speaking to
TechCrunch
, an Apple spokesperson revealed that the kernel of the iOS 10 developer beta was left unencrypted simply because user information wasn't being exposed and an unencrypted system runs smoother.
"The kernel cache doesn't contain any user info, and by unencrypting it we're able to optimize the operating system's performance without compromising security,"
the Apple spokesperson said.
A move like this is so untypical of Apple, that many security experts speculated that it might simply be a mistake, though such a glaring oversight would be even more untypical. Turns out, Apple might be shifting toward greater transparency with this move. The lack of encryption in the case of the developer beta does not equal less security. In fact, in the long run, it could mean the exact opposite.
Opening up the kernel like that would allow for security-conscious tinkerers and researchers to find potential weaknesses in the code early on in development which could make patching them easier in time for the final product. This makes even more sense in the light of what transpired earlier this year, with Apple resisting a court order to unlock the iPhone of the San Bernardino shooter which the FBI was able to do anyway, thanks to an
exploit
, allegedly provided to the FBI by
Israeli company Cellebrite for some $15 000
.
Whether this will pay off for Apple in the end remains to be seen. The company is notorious with its secrecy and such a move is a pleasant surprise for many. If flaws in beta versions of iOS 10 are widely revealed before the final release, this will shrink the black market for exploits and hacks significantly and would mean a more secure experience in the end.
source:
TechCrunch
Recommended Stories