iOS 10 kernel is unencrypted and no one knows why
26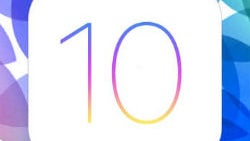 Developers got a pretty big surprise with the first preview release of iOS 10. It turns out that the iOS 10 kernel, the heart of the operating system, was left unencrypted by Apple. This is not only the first time that Apple has released an unencrypted version of its kernel, but no one knows why it happened, or even if it was intentional.
The kernel of the OS controls how programs can use a device's hardware and enforces security, so there are a few possible results from this release. First, it could mean more malware for iOS because bad guys will have unprecedented visibility into the kernel code and be able to exploit bugs they find. Of course, the flip side of that is that good guys will have that same visibility, meaning they could find the same bugs and report them to Apple for patching before a full release. Lastly, it could be a boon to the jailbreak/mod community because this kind of access could give new options within the notoriously locked-down platform.
Whatever the results of the release, everyone is confused as to why it happened. Some say that it might have been a (colossal) mistake by someone within Apple and the unencrypted kernel was never meant to see the light of day. However, plenty others say that such a basic mistake is extremely unlikely within a company like Apple, and it might have been on purpose in order to get more bug reports and improve the overall security of iOS.
The latter reasoning does seem more believable given how much Apple has been pushing security and privacy recently, but Apple hasn't commented on the matter so no one really knows.
Recommended Stories