Ex-Apple employees dish out dirt on Siri; vision for the virtual assistant lost with the death of Steve Jobs
12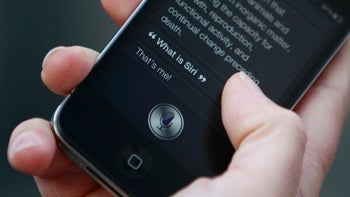 As we've pointed out before, Siri has been losing ground in the virtual assistant race, surpassed by Alexa and
Google Assistant
. Last weekend, we told you that
Siri co-founder Norman Winarsky blames Apple
for
taking what was originally devised as a travel and entertainment concierge app, and turning it into a digital helper for all iOS users
. This morning, a published report contains comments from former Apple employees commenting on Siri.
The report gives the late Steve Jobs credit for having the vision to put Siri on the iPhone. Apple purchased Siri on April 8th, 2010 for $200 million, and inside Apple a debate started brewing about what would be the best way to employ the virtual assistant. One group felt that Siri should quickly and accurately give responses to information requests, while the other group wanted Siri to perform complex tasks. The virtual assistant debuted on October 4th, 2011 when the
Apple iPhone 4s
was introduced. However,
Jobs died the very next day
leading one former employee to say that with the death of the one man who had a vision for Siri, Apple had to fly by the seat of its pants. "They didn't have a big picture," said the ex-Apple employee.
"When Steve (Jobs) died the day after Siri launched, they lost the vision. They didn't have a big picture"-former Apple employee
A recent survey found that
Siri trailed Google Assistant when it came to accurately answering questions in five different categories
(Local, Commerce, Navigation, Information and Command). Siri trailed Alexa and Cortana in three of the categories (Navigation, Information and Command).
Part of the reason that Siri is struggling might have to do with a surprising lack of developer interest, even though
Apple opened up its virtual assistant to third party developers with iOS 10 in 2016
.
source:
TheInformation
(paywall) via
SeekingAlpha