Check out some of the new things Siri will be able to do with iOS 10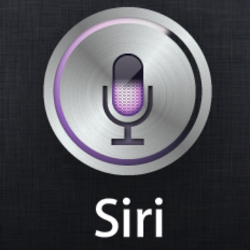 In iOS 10, third party developers are getting a chance to integrate with voice-activated virtual assistant Siri. A SiriKit released by Apple allows these developers to create a connection to their apps through Siri. And with "hands-off" Siri available on the
Apple iPhone 6s
and
Apple iPhone 6s Plus
, you don't have to be sitting right in front of your phone to call out for her.
With iOS 10, you'll be able to ask Siri to book you a Lyft or Uber ride without having to open their apps. Tell Siri where you are and where you're going, and you'll have a car coming your way. Siri will also allow you to make phone calls through Vonage or Skype without having to open an app.
Another thing Siri will be able to do with iOS 10 is to make quick money transfers using Square Cash or Monzo. Imagine having your friendly neighborhood bookie on your back because you failed to pay him for that big bet you made on the NBA Finals. You've managed to stay clear of his goons, but now they have you cornered. With baseball bats in hand, they're about to do you in when all of a sudden you decide to pay up. "Hey Siri," you scream with your voice trembling with fear, "Send Cookie the bookie the $5 I owe him."
Siri will also allow you to dictate messages to your LinkedIn contacts or your WhatsApp friends. All of this and more will be coming your way when iOS 10 rolls out, presumably some time this month.
source: Apple