Apple employee arrested for selling iPhone/iPod secrets
10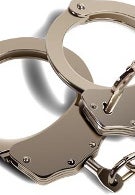 U.S. Marshals on Friday arrested Apple's worldwide supply manager, 37 year-old Paul Shin Devine, after he allegedly sold secret information about the iPhone and iPod to accessory makers. The charges against Devine include money laundering and wire fraud both relating to the secret, internal data he sold for more than $1 million to firms located in China, Taiwan, South Korea and Singapore. The disgraced former Apple employee is being accused of selling the information so that the companies involved could negotiate better terms with Apple.
Besides facing the criminal charges, Apple is also suing Devine for damages. Apple spokesman Steve Dowling said, "Apple is committed to the highest ethical standards in the way we do business," he added, "We have zero tolerance for dishonest behavior inside or outside the company." The iPhone 4 was one of the most heavily leaked Apple products thanks to a prototype of the phone that was found on the floor of a bar. Other leaks came from phone dealers in Vietnam who received protoypes from part suppliers. Devine's activities have not been connected to any information about the iPhone or iPod that was leaked to the public.
Using multiple bank accounts in Asia, some opened in his Wife's name, using code-words such as "sample" to throw-off co-workers, the former supply manager was able to sneak information to the firms that have been described as suppliers of materials for the iPhone and iPod. Only one person involved with the companies, Andrew Ang from Singapore, has been named as a recipient of the information.
source:
SanJoseMercuryNews
via
iPodnn