Apple denies report that it is starting an MVNO
12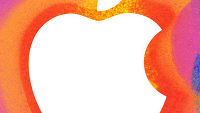 According to cable channel
CNBC
, Apple is denying reports published yesterday
that had the tech titan launching its own MVNO in the U.S. and Europe
. Yesterday's report said that Apple was in talks with carriers that it would partner with in the U.S. and in Europe. Subscribers would have a special SIM card inserted into their iOS device that would allow the iPhone or iPad to switch to whichever participating carrier has the best signal at that moment. This way, Apple's MVNO wouldn't be locked in to using one carrier and could match subscribers with the network that is providing the best signal at different locations.
Currently, Google's Project Fi MVNO offers a similar service using the
Nexus 6
. A special Project Fi SIM card helps the handset choose between signals from T-Mobile or Sprint. Project Fi customers also have a third option. If conditions warrant, they can make a call using one of the many hot spot connections that the service supports. If the call is switched back to a cellular network in the middle of the conversation, the switch happens so smoothly that you might never know that it happened.
This afternoon's denial by Apple not only says that talks have never taken place inside the company regarding the development of an MVNO, but adds that there are absolutely no plans by the tech titan to start one.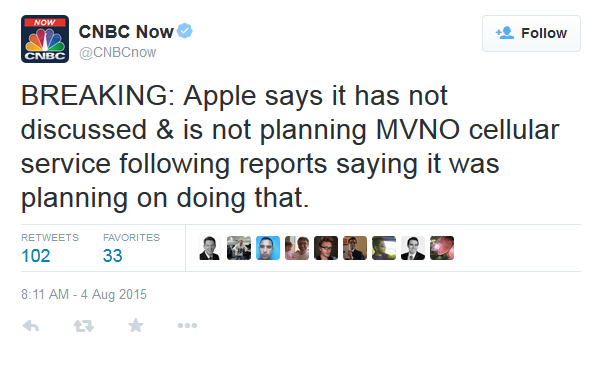 Apple denies it has plans to start a MVNO
source:
@CNBCNow