Apple could launch a Netflix competitor early next year, although success is no guarantee
18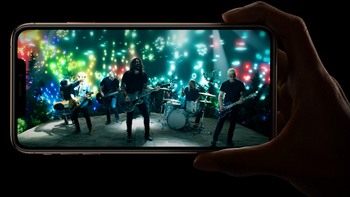 The numbers mentioned in a CNET story
reveal why Apple can do very well with a new focus on services revenue. With more than 1.3 billion iPhone units active around the world, the owners of these handsets are all possible subscribers to whatever services Apple offers. At the end of its fiscal fourth quarter in September, Apple had 330 million subscribers shelling out cash, up 50% year-over-year. These paying subscribers generated revenue of $37.2 billion during Apple's 2018 fiscal year.
To build up more momentum in the category, there is speculation that Apple will launch a streaming video service early next year. This could be a competitor to several of the big video streamers out there now including Netflix, Hulu and Amazon Prime. But just placing the Apple name on such a service is no guarantee of success. After all,
late next year the Disney+ video streaming service is expected to be launched
. And the House of Mouse not only has a brand that rivals Apple, it also has a large inventory of films and cartoons that are appropriate for children and adults. However, if the rumors are right, Apple will launch its service in the beginning of 2019, allowing it to come to market before Disney.
Apple has reportedly spent $1 billion to have content developed by high profile Hollywood types including Steven Spielberg, the master of the last-second twist M. Night Shyamalan, and Oprah Winfrey. The company also signed up two top executives from Sony Pictures Television to help create new shows for the service.