Apple copied us with gold Apple iPhone 5s hints Samsung
99+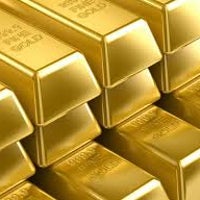 Just a few days ago, Samsung announced that it would
offer a gold Samsung Galaxy S4 model
. This brought Apple fans to their collective feet, claiming that Samsung had copied the gold
Apple iPhone 5s
. The timing looked bad for the Korean based OEM. After all, just last week
Apple asked its partners to increase production of the gold iPhone 5s by 33%
because of strong demand for the unit. But on Saturday, Samsung published a history of its gold colored handsets, which dates back to 2004 before there even was such a thing as the iPhone.
As it turns out, the first
Samsung Galaxy S4
in gold was announced for the UAE on August 27th, and was sold on September 8th. That means that the gold version of Samsung's Android flagship was being sold two days before the gold Apple iPhone 5s was even introduced.
But Apple fans could counter that
leaks about a champagne colored iPhone
went back to earlier in the summer. Samsung could then produce evidence that it has a history with gold colored phones going back to the Anycall SCH-E470, SPH-E3200 and SPH-E3250 from 2004. And while not all of the models below were commercially available (at least one was a prop from a hit movie), it looks like Samsung's use of gold on a handset predates Apple's decision to build a gold iPhone 5s.
source:
SamsungTomorrow
via
AppleInsider