Apple backtracks on the EPEAT environmental certification withdrawal, says it was a "mistake"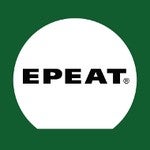 In a somewhat untypical move Apple issued a statement that it regrets the
voluntary withdrawal from the industry's EPEAT environmental certification scheme
.
While not that big of a deal, considering that the company meets and exceeds the somewhat anachronistic EPEAT requirements, its withdrawal from the scheme certainly caused a backlash, with
the city of San Francisco threatening to forbid its departments to buy Apple products
.
Bob Mansfield, Apple's senior vice president of hardware engineering, had the following statement to make:
We've recently heard from many loyal Apple customers who were disappointed to learn that we had removed our products from the EPEAT rating system. I recognize that this was a mistake. Starting today, all eligible Apple products are back on EPEAT.
Could this have happened under SJ? Maybe yes, maybe not, depending on what side of the bed he woke up to, but it is certainly a sign that times they are a-changin' over there in Cupertino under Tim Cook. Is it a move to prevent some sales from happening, considering you are already about a $100 billion ahead?
It might very well be, but the fact that
the iPad Mini rumors have reached a crescendo
, while just a year ago it would have been unthinkable to go against SJ's grain about smaller slates, has to be a sign of the more listening and adaptable Apple, not unwilling to get down and dirty with the times.