Apple and Samsung earnings: 5 takeaways for the future
39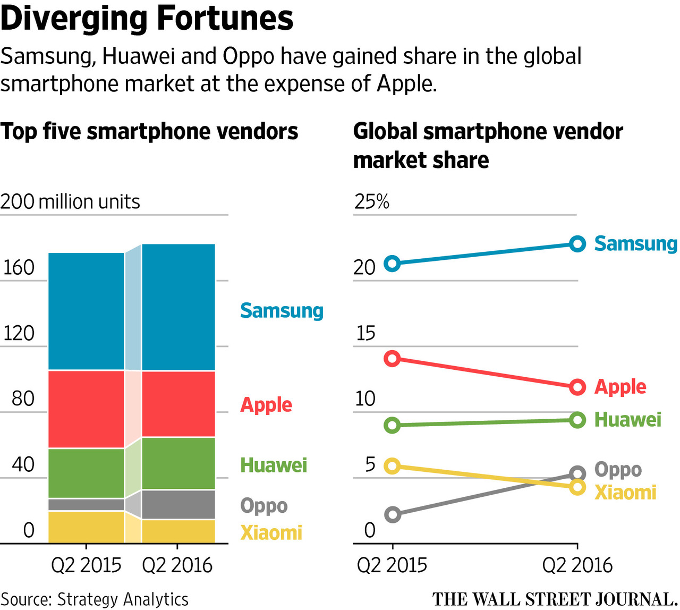 As usual,
Apple did beat
the analysts' earnings and sales expectations, netting $7.8 billion in this past quarter, and
Samsung did the same
, hauling $5.2 billion in net income for the quarter that ended in June. Samsung reported a tad less reliance on smartphones for its profits, at 53% vs about 60% for Apple, but overall both companies did great given the maturing phone industry, and the barely-there growth of the whole handset pie that you see in the WSJ chart above.
In any case, it's the forward-looking statements tucked in the quarterly result releases and conference calls with investors that we are most interested about, as they show where the industry might be heading in the near and distant future. Needless to say, there were a few telling hints that slipped here and there, which we are listing as a speculation game in the slides below.