Apple-Qualcomm legal fight could end with a settlement later this year
3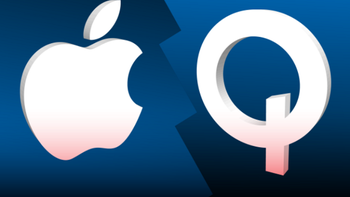 Apple and Qualcomm remain embroiled in a legal battle with each party accused of wrongdoing by the other. Apple has accused Qualcomm of using its patents to force it into buying its modem chips at a price higher than what Apple says it should pay. Apple also says that Qualcomm overcharges to license its patents. Qualcomm accuses Apple of running up a large tab, which it has yet to pay. According to a report published today, Apple could owe Qualcomm as much as $4.5 billion for unpaid parts.
Another court in Germany will be hearing another case filed by Qualcomm. In this suit, the chip designer says that iPhone units that use Intel's modem chips infringe on Qualcomm's patents. In this case, Qualcomm seeks a ban on iPhone sales in Germany. A preliminary decision in favor of Qualcomm is not yet final. The European Patent Office is investigating whether Qualcomm's patent is valid.
To say that the litigation between Apple and Qualcomm is complex would be an understatement. Bloomberg Intelligence analyst Matt Larson says that the two are involved in more than 50 separate intellectual property and antitrust suits filed in 16 jurisdictions, covering six countries. Larson told clients that some upcoming court decisions due out in the second half of this year could motivate the two companies to reach a settlement before the year is over.
Both sides have some acrimony with each other, which might make a settlement harder to negotiate. But an adverse court ruling could force Qualcomm to change the way it does business, or ban the iPhone in certain countries. As a result, neither side wants to roll the dice in court, which heightens the chances that a settlement will be reached.
"Initially, we found ourselves on the defensive, responding to the false narrative that Apple had seeded. Everyone knew Apple, and no one knew how much of Qualcomm was inside Apple's products. I believe we're in a transitional phase where our story is now out there, where the facts are speaking for themselves."-Don Rosenberg, general counsel, Qualcomm
"Qualcomm's reaction has been to retaliate against those who dare challenge its entrenched monopoly, including Apple and Intel"-Apple in court filing