Apple and GT Advanced reach deal to revise bankruptcy filing
11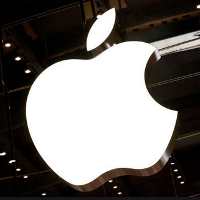 Apple and GT Advanced have agreed to a divorce. GT Advanced lawyer Luc Despins calls it an "
amicable parting of the ways
." Both companies are closing up the Mesa factory, which had been designed to
churn out sapphire crystal
. This material would have ultimately been used to make sapphire displays for Apple's iPhones and iPads. GT Advanced failed to hit a specific milestone, which allowed
Apple to hold back a $139 million payment
. As a result, GT Advanced's cash level fell under a certain amount that could have allowed Apple to demand immediate repayment of the $440 million it previously loaned to its partner. To block Apple from demanding the money back,
GT Advanced called upon the protection of a Chapter 11 bankruptcy filing
.
As part of a new agreement between the two companies, a revised bankruptcy filing was made by GT Advanced. This new filing erases from the public record, any explanation for the problems between GT Advanced and Apple. While information is hard to come by, the finishers of the sapphire crystal
were supposedly not able to get their yield above 25%
. As a result, there was not enough sapphire glass to use for the production of the
Apple iPhone 6
and
Apple iPhone 6 Plus
. Apple was able to salvage much of the crystal glass produced, for the display of the Apple Watch. A hardened-ion material was used instead, on the two new iPhone models.
Meanwhile, Michael Stamer, a lawyer for the GT Advanced bondholders who own debt with a face value of $185 million, said these investors are not happy with the secrecy employed by Apple and GT Advanced to work out this new filing. Because Apple is ready to impose a $50 million penalty on each leak that comes from GT Advanced, the latter is looking to seal all documents related to its filing, and have them removed from court records.
Under Chapter 11, all sides with a financial interest in the case will get to present a restructuring option to the court. Debt holders are the first to get paid off in Chapter 11, which is the category that Apple belongs to. The tech titan, and the bond holders, could end up getting pennies on the dollar. GT Advanced is said to be shopping 2,039 sapphire furnances from the Mesa factory. The plans are to use some of the proceeds to pay off some of its debt to Apple, although the bondholders wouldn't be too happy with that.
Another issue are
the sales of stock made by some GT Advanced executives
prior to the bankruptcy filing. While there appears to be nothing illegal done in setting up automatic sales of their holdings, the stock sales brought in millions of dollars before the stock plunged 90%. This gives the appearance that someone knew something in advance, even though the arrangements to sell the stock were possibly made well in advance of any indication that the partnership was running into trouble.
source:
WSJ