Apple Watch subject of two-page spread in Vogue Paris, 12-page ad in the American Vogue
39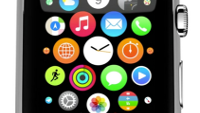 Back in October, runway model
Liu Wen posed for the cover of Vogue China wearing the Apple Watch
. Not surprising really, considering that Apple considers its smartwatch to be as much a fashion statement as it is a piece of technology. Now,
Vogue Paris
has done a two-page write up on the timepiece, calling it "
a small revolution
."
The spread contains pictures of models wearing the device and mentions the importance of the watch at Apple and how the tech titan is eagerly offering it as a fashion accessory. To help sell the Apple Watch in its Apple Stores, the company is
adding a display area similar to what you might find in a jewelry store
, where interested buyers can look at the more expensive versions of the watch before buying them.
The March issue of the American
Vogue
contains a 12-page advertisement for the Apple Watch including close-ups and images of the swappable bands. Some images of the watch were done in actual size to allow readers to see how it will look on their wrist. The ad features the entry-level Apple Watch Sport with bands made of rubber, the mid-range Apple Watch sporting a stainless steel band and magnetic clasp, and the top-of-the-line 18-karat gold Apple Watch Edition. A digital version of the ad, featuring a 360 degree look at the Apple Watch, was posted on Instagram by someone with the user name
poppyorjewelry.


On Thursday, we told you about
a special event that Apple will hold on March 9th
in San Francisco, expected to be related to the Apple Watch. Apple will probably announce pricing and a specific launch date at that time.
source:
PomPomComedy.fr
(
translated)
, Instagram (
1
), (
2)
via AppleInsider (
1
)
,
(
2
)