Apple Pay gets support of Dutch bank ING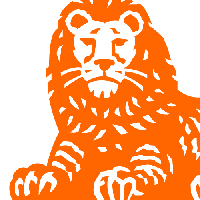 Although Apple Pay is currently available to use in the U.S. only, that hasn't stopped Dutch bank ING from making clear its intention to support the mobile payments system once it expands to the Netherlands. On its website, ING wrote (translated from Dutch, of course), "
Pay with Apple, you can pay in a number of stores with your iPhone 6 (Plus) or Apple Watch. Your mobile phone retrieves the data from your credit card at the Passbook app
."
As for when we might see Apple Pay launch overseas, last month we told you that a
U.K. launch of the mobile payment system could take place in the first half of this year
. We also told you about a job posting for Apple Pay that hinted about future expansion of the service "
across Europe, Middle East, India and Africa
."
Just like large U.S. banks like Bank of America, ING has a sizable portfolio of credit cards that have been issued. The more they are used, the more money the bank makes which is one reason for ING to support Apple Pay. In addition, with the use of Touch ID helping to verify a card holder's identity, the number of fraudulent charges is reduced. Fraud is something that zaps profits from each bank's bottom line since customers affected by it are reimbursed by the financial institution. Reduce fraud, and bank profits rise.
Higher profits and fewer fraud reimbursements are a couple of good reasons for big banks like ING to support Apple Pay. We will probably see a number of overseas banks announce their support for Apple Pay as soon as the mobile payment system is expanded beyond the U.S.borders.
Thanks for the tip!
source:
Techtastic
(
translated
)