Apple Music's 12-month gift card cuts the price by 18% making the service cheaper than Spotify
23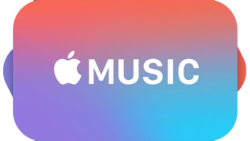 One of the less publicized battles taking place, is the one for control of the streaming music industry. This past June,
Spotify announced that it has 100 million subscribers
. But of this total, only 30 million are paid subscribers. The remaining 70 million listen to a free tier of service that is supported by advertisements. Apple Music's 15 million paid subscribers (Apple doesn't offer a free ad supported tier of servce) is half the number that Spotify has. The difference is that Apple Music is about 15 months old while Spotify was founded more than a decade ago. In other words, Apple is picking up some ground and will eventually overtake Spotify if everything remains the same.
Now, Apple is looking to speed up this process by undercutting Spotify on price. A new gift card offered by Apple gives buyers 12-months of service for $99. That brings the monthly rate down by 18% to $8.25. That would take the monthly cost of Apple's streaming music service under Spotify's $9.99. Currently, both charge the same thing for a month of streaming music for an individual.
The gift card is available at brick and mortar Apple Stores, and cannot be purchased online from Apple. Not all Apple Stores are selling it yet. If you can't get to an Apple Store, eBay is selling both the 3-month card ($29.97 or $9.99 a month) and the 12-month card ($99 or $8.25 a month). Obviously, Apple is trying to get you to commit to a full year of streaming music.
If you're interested in the Apple Music gift card, visit your nearby Apple Store, or click on the sourcelink to purchase it from eBay. If you make the purchase from the online auction site, you will receive a code by return email that you can use to start the subscription immediately.
source:
eBay
via
9to5Mac