Apple, Microsoft, Google and Amazon entertainment ecosystems compared: see who wins
28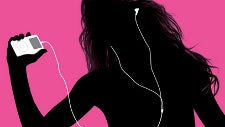 You've probably heard it before - specs are dead. Except, they are not of course. What is dead or at least quickly dying in mobile is the obsession with hardware forced upon users by laggy devices. The iPhone's smoothness has set the standard, Windows Phone matches it and recently Android with Jelly Bean also finally arrives at buttery smooth user experience. And that means that the focus shifts more towards the device as a port to a platform, and in the most common case that is an entertainment platform.
So how well do Apple, Google, Microsoft and Amazon, the four biggest players, do in entertainment across the globe? One thing is clear - they all have got the United States covered. Some better than others, but still well covered.
The real question is about the rest of the world. How well are the tech giants doing there?
MacStories has an interesting comparison of the geographical entertainment outreach of the big four. You can check it all out in interactive graphs at the source below, comparing the coverage of music, movie, TV series and book offerings of the companies across the globe. After looking at those graphs, you'd notice one thing - Apple wins big time in virtually every area except for books where Amazon is king.
Microsoft is often second best and Google comes third. It's hard to say how much of a real difference this makes as it's not clear how well digital goods are received in markets outside the United States. But having the choice is definitely a huge advantage, don't you think?
source:
MacStories