Apple Maps rumored to make its way to Windows and Android devices as an online service
44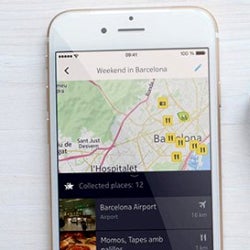 If a new rumor is to be believed, Apple is planning to launch its Google Maps rival as an online service accessible from any browser on any operating system.
Right off the bat, it should be mentioned that this is quite a bold claim. Apple usually locks down its products and makes them available only on its own devices, no matter how popular they are (iTunes), although some exceptions to the rule do exist (iCloud and iWork).
Just for the sake of the argument, however, let's explore this train of thought based on the evidence that's being proposed.
The rumor comes from Apple Insider, who was the first to report on a new and intriguing job listing from Apple, who is apparently looking for a JavaScript expert to fill the role of "Maps JavaScript Engineer". The perfect candidate should be able to make Apple Maps "work seamlessly on the web".
At the moment, Apple Maps is only available on Apple devices running iOS 6 or newer or OS X 10.9 Mavericks or newer, but if this rumor turns out to be accurate, then a web-based Apple Maps service could be used by all users independent of the operating system of choice. This means that Ubuntu users, Windows users, and Android users would all be able to use Apple Maps.
Even if this rumor is accurate, we're not certain that Apple Maps would be much of a success on other operating systems. At the moment, Apple Maps lags well behind Google Maps, despite the fact that Apple certainly improved on the product since its disappointing launch. Apple is rumored to bring further improvements to Maps in a future update by adding support for public transportation and traffic information.
What do you guys think of this rumor? Would you be willing to give Apple Maps a try if the service becomes accessible from any browser on any platform? Drop us a comment and share your thoughts!