Apple, LG and Valve invest in a firm that will offer OLED microdisplays for VR and AR headsets
4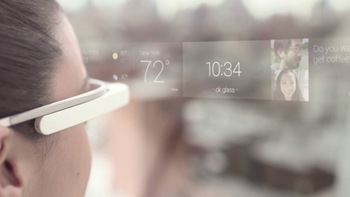 According to a filing made with the U.S. Securities and Exchange Commission, Apple, LG and Valve are teaming up to invest $10 million in a firm called eMagin. The company produces microdisplays used in the healthcare, military and industrial businesses. However, the SEC filing includes a statement from eMagin that gives us a clue for the interest by the three aforementioned companies.
In the statement, eMagin says that it is in talks with "multiple Tier One consumer product companies" to develop and design microdisplays for headsets that would be used on consumer devices. These could include VR and AR headsets, including the AR glasses that Apple is rumored to be developing with an eye on a release next year. Analyst Gene Munster has said that
this product will become bigger than the iPhone
. Valve, a gaming platform, is working with LG on a head mounted VR headset. The current top-of-the-line display offered by eMagin features a resolution of 2048 x 2048.
"We entered into strategic agreements with multiple Tier One consumer product companies for the design and development of microdisplays for consumer head mounted devices and, together with these companies, negotiated with mass production manufacturers for higher volume production capabilities."-eMagin statement from SEC filing
In exchange for the $10 million, Apple, LG and Valve received a total of 6,451,613 shares of eMagin stock. The three also were given warrants allowing them to purchase an additional 2,580,645 shares of stock at a price that was not divulged on the SEC filing. As of Friday's close, the company's shares (listed under the symbol EMAN) closed at $1.45, up 5.45% on the day.
source:
SEC
via
CNET