Apple ID's two-step verification feature is now available in a panoply of new countries across the globe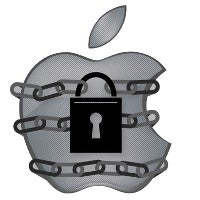 If you are toting an iPhone or an iPad, then you've probably been urged by many to employ the two-step verification process on your Apple ID account. This more-than-useful security feature lets you add an additional "wall" to your Apple ID account that aims to prevent wrong-doers who know your password from hijacking your profile.
However, this security hurdle was initially available in 11 countries only, but this has just changed, as Apple officially brought the two-step verification security feature to 48 additional countries. This makes the tally of countries that support it exactly 59: Argentina, Australia, Austria, Belgium, Bolivia, Brazil, Canada, Chile, China, Columbia, Costa Rica, Denmark, Dominican Republic, Ecuador, El Salvador, Finland, France, Germany, Greece, Guatemala, Honduras, Hong Kong, India, Indonesia, Ireland, Israel, Italy, Japan, Korea, Luxembourg, Macao, Malaysia, Mexico, the Netherlands, New Zealand, Nicaragua, Norway, Panama, Paraguay, Peru, the Philippines, Poland, Puerto Rico, Portugal, Russia, Singapore, South Africa, Spain, Suriname, Sweden, Switzerland, Taiwan, Turkey, the United Arab Emirates, the United Kingdom, the United States, Venezuela, and Vietnam.
Apple ID's two-step verification process came in pretty handy roughly two months ago, when a
plethora of iUsers in Australia and New Zealand had their iPhones and iPads remotely locked
by a group of crackers, who exploited the Find My iPhone functionality. The crackers that caused this bolt from the blue then asked for ransom. Fortunately, those users who had set up the two-step verification process were not affected by the malicious attack. We don't know if the expansion of Apple's two-step verification process has been provoked by this particular occurrence, but we highly welcome it.
source:
Apple
via
SlashGear