Apple's part suppliers worried that high iPhone prices can hinder their Q4 results
14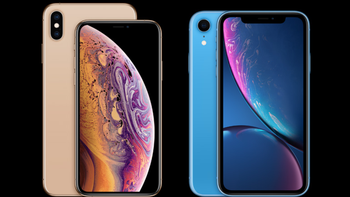 People looking to buy a new iPhone are not the only ones unhappy with the high prices of Apple's smartphones. Part manufacturers that supply Apple with components for its devices are also concerned about the price tag they come with.
While companies working with Apple usually have a hard time delivering enough parts to meet the demand, because the new models share some parts with the previous generation, they are now looking for high iPhone sales to meet their quarterly predictions. After seeing the starting prices of Apple's new iPhones, particularly the
XS
and
XS Max
(starting at $999 and $1,099 respectively), the manufacturers are starting to doubt their expectations will be met. Another factor that's negatively contributing is that the cheapest
iPhone XR
will go on sale towards the end of October. This leaves only two months for companies to feel the bump in revenue from its sales that they can add to their Q4 financial reports.
Validating the suppliers' concerns to an extent is the recently released report stating that
preorders for the iPhone XS haven't been as high as predicted
and customers are more interested in the two other models. Yet another reason for the potentially slower start of the new lineup, according to analysts, is that Apple reduced the prices for its iPhone 8 and 7, giving consumers more choice if they want a new iPhone, but don't feel like paying big bucks. For those making parts for the new models, that's not good news.
Naturally, the most affected companies will be the ones doing the most work for Apple, in this case Foxconn Electronics and Pegatron. Their revenue is tightly connected to the performance of iPhones on the market and not hitting their targets for the fourth quarter of 2018 certainly won't make investors happy.
Exactly how well the new iPhones will sell is still too early to say, considering the first orders will be delivered on September 21st, but it's safe to say that the whole smartphone industry will keep a close watch on them.