Apple, Google, Amazon and Twitter to testify about data privacy on September 26th
0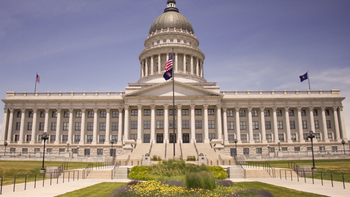 A couple of weeks from today, on September 26th, executives from a number of very important tech firms will appear in front of the Senate Committee on Commerce, Science, and Transportation. The topic will be data privacy for consumers. The companies with representatives expected to attend include Apple, Google, Amazon and Twitter. AT&T and Charter Communications will also have executives on hand.
The committee hearing takes place three weeks after Facebook COO Sheryl Sandberg and Twitter CEO Jack Dorsey appeared in front of two Congressional hearings. The pair answered questions relating to the hot topics of the day such as data privacy, and meddling in U.S. elections by foreign countries. On September 26th, the following tech executives will be called to testify:
Andrew DeVore, Vice President and Associate General Counsel, Amazon.com.
Keith Enright, Chief Privacy Officer, Google.
Damian Kieran, Global Data Protection Officer and Associate Legal Director, Twitter.
Guy (Bud) Tribble, Vice President for Software Technology, Apple.
The executives are expected to be asked what steps their companies can take to improve the protection of consumers' privacy on their platforms. Earlier this year, it was discovered that 87 million Facebook users had private information used by a Russian-American researcher without their permission. This data was reportedly sold to Cambridge Analytica, which in turn
allegedly made it available to the Trump campaign
allowing it to make an accurate guess on how these 87 million would vote in the 2016 presidential election.
We really don't expect anything concrete to come from the hearing; after all, most U.S. Senators are fairly naive about tech. But the lawmakers themselves will be able to say to their constituents that they did their best to grill those big, rich companies like Apple, Amazon and Google. And it also will make them look good in front of the president, who has had beefs with each of the three aforementioned tech firms this year.
"Consumers deserve clear answers and standards on data privacy protection. This hearing will provide leading technology companies and internet service providers an opportunity to explain their approaches to privacy, how they plan to address new requirements from the European Union and California, and what Congress can do to promote clear privacy expectations without hurting innovation."- Sen. John Thune, R-South Dakota, committee chairman
We wouldn't be surprised to discover that once the hearing ends, the Senators on the committee approach Apple's Bud Tribble, and apologize for being so tough on the company when the T.V. cameras were on. Then they might say something like, "Uh, Bud, my
iPhone X
was just run over by a runaway Zamboni in front of the Capitol. Any chance you can send me a 256GB
Apple iPhone XS Max
for free?"