Apple's AirPods Pro are here with dramatic new features and a cringy price tag
27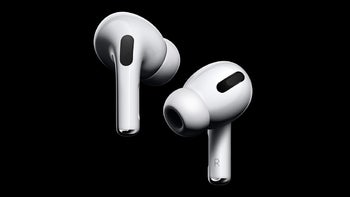 AirPods are the world's best-selling pair of wireless earphones at the moment but with new offerings from rival brands constantly being released, Apple's product is gradually falling behind the competition in terms of features.
To fix this situation, today the Cupertino-based giant has announced a new pair of earphones called AirPods Pro which incorporates multiple new features and starts shipping on Wednesday.
AirPods Pro: a new design and active noise cancellation

The biggest difference upon first glance versus Apple's regular pair of AirPods is undoubtedly the new design language. AirPods Pro feature a totally revamped look that focuses on an in-ear shape which provides a more comfortable fit and better sound isolation. Each earbud is created out of silicone and comes in three different sizes to make sure they fit your ears perfectly. Additionally, Apple says it uses an "innovative vent system" that helps regulate pressure and minimize the discomfort often associated with in-ear designs. This is coupled with both sweat and water resistance, making AirPods Pro a good companion for most workouts.


Helping justify the controversial 'Pro' branding is active noise cancellation, something Apple used on the Beats Powerbeats Pro earphones earlier this year. It removes a large amount of background noise and allows users to better focus on what they're listening to regardless of if it's a song, a podcast, or a phone call. The feature is enabled by an outward-facing microphone that detects and analyzes external sounds, a second inward-facing microphone that listens toward the ear, and some smart software wizardry which cancels out any unnecessary sound. Apple says AirPods Pro adjusts the noise cancellation feature 200 times every second.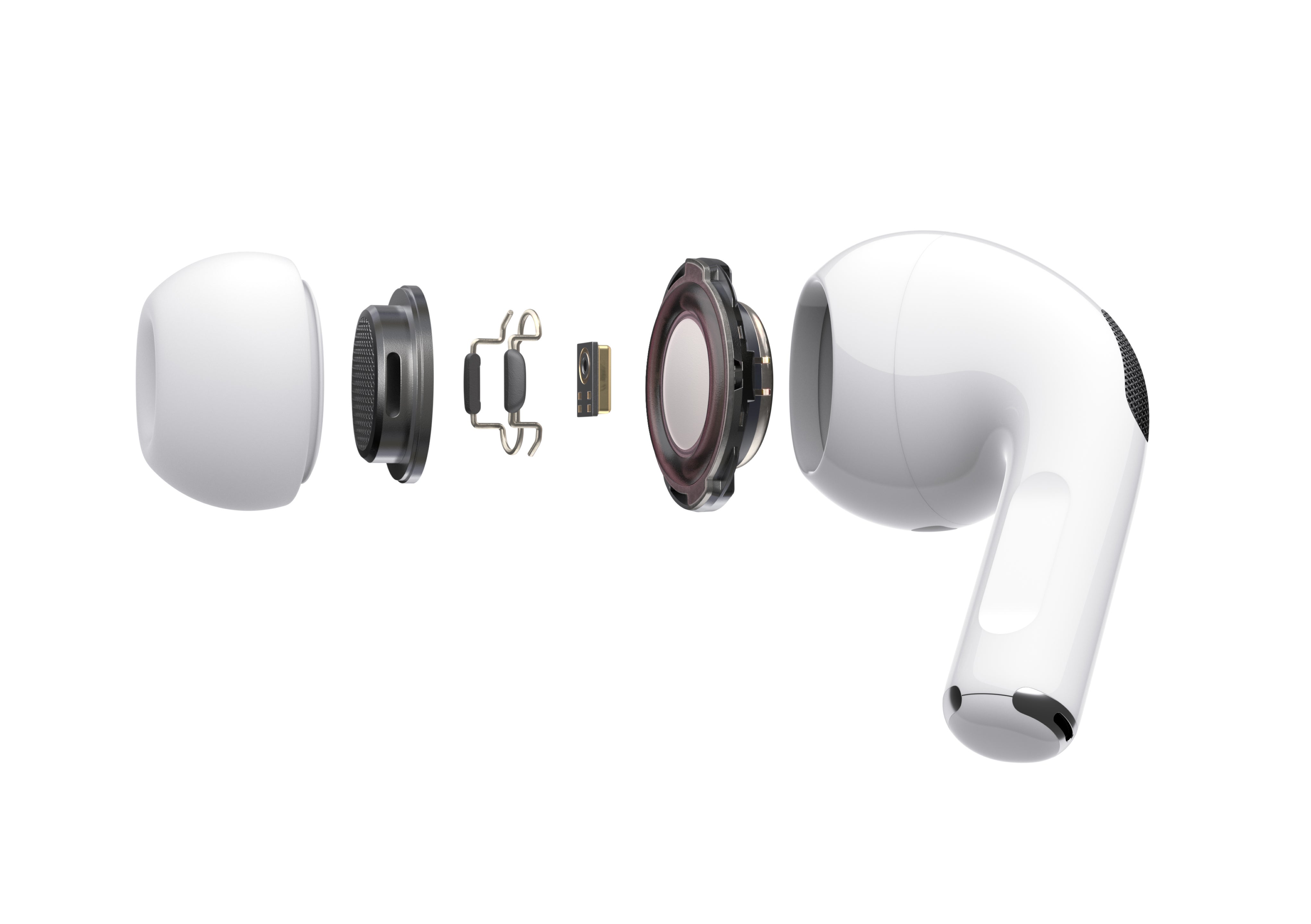 To further improve the listening experience, the new AirPods are equipped with an Adaptive EQ which automatically tunes low and mid-frequencies to the shape of each ear. Combined with this is a custom high dynamic range amplifier that produces clearer sound while powering a custom high-excursion, low-distortion speaker that also optimizes the audio quality and improves the overall AirPods Pro efficiency which, in turn, extends battery life.

Although active noise cancellation will undoubtedly be met with praise by fans of Apple's wireless earphones, the feature can be annoying in some situations. That's why Apple has created a Transparency Mode which allows users to simultaneously listen to music while still hearing the environment around them. Examples of its use include conversations with a friend, important train announcements when commuting, or even listening out for traffic while cycling. To switch between Active Noise Cancellation and Transparency modes, users simply need to tap the new force sensor found on the stem. The latter can also be used to play, pause or skip songs and answer or decline calls.
AirPods Pro battery life, price, and release date
AirPods Pro pair the custom H1 chip found inside the regular AirPods with an updated wireless charging case that's noticeably wider than the previous one. On a single charge, it enables "over" 24 hours of listening time with AirPods Pro or an impressive 18 hours of talk time.
If your charging case is depleted and you're relying only on the AirPods Pro's battery, Apple says you'll be able to achieve up to five hours of listening time. With Active Noise Cancellation switched on, this drops down to four hours and 30 minutes of listening time or three hours and 30 minutes of talk time. As per usual, the charging case itself can be charged via a Qi-certified charging mat or the Lightning connector that's present on the bottom.

Like Apple's regular AirPods, the Pro version also supports hands-free Siri with the "Hey Siri" command, Audio Sharing so you and your friend can listen to the same song or movie at the same time, and the ability to announce messages or phone calls automatically as they arrive, although this won't happen if you're on a phone call or using the Audio Sharing feature.

Apple says AirPods Pro start shipping this Wednesday, October 30, with the wireless charging case included for free. The product retails at $249 in the US and is available to pre-order right now via the company's official website. Apple's AirPods Pro will start appearing in physical stores later this week, although availability does vary by country and region.