Apple's excellent iPhone XR drops to an irresistible $470 in refurbished condition
2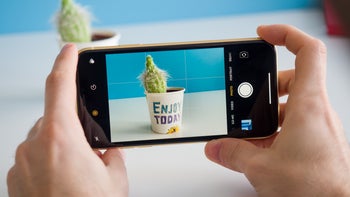 Although Apple recently released the
iPhone 11
at a surprisingly reasonable price of $700 and up, we definitely wouldn't blame you if you found last year's
iPhone XR
more attractive. Officially
discounted from a starting MSRP of $749 to $599
, the single rear camera-sporting 6.1-incher can be had even cheaper if you don't have a problem
opening a new line of wireless service
at one of
the nation's top two carriers
.
If you do, the refurbished option is always good for maximizing your savings, particularly when a top-rated eBay seller such as Cellfeee charges as little as $469.99 for a "fully functional" unit compatible with all GSM networks. That means the 64GB unlocked iPhone XR variant on sale in a "limited quantity" cannot be used with Verizon and Sprint's CDMA technology, but otherwise, you're free to choose your mobile operator from a pool including the likes of AT&T, T-Mobile, and smaller prepaid carriers owned by the two wireless giants.
It looks like you'll have to hurry to take advantage of this excellent deal too, as all paint jobs apart from black are listed as out of stock at the time of this writing. Keep in mind that you won't be getting any sort of valid US warranty for your 470 bucks or even the original accessories sold alongside a brand-new iPhone XR unit. Instead, your heavily marked-down handset will come packaged in an aftermarket box with aftermarket accessories including an MFI-certified Lightning cable and UL-approved power adapter.
You should also expect the usual "signs of wear" exhibited by refurbished devices, like scratches, scuffs, and "minor nicks on the screen or body." If it sounds like you'll be taking too many risks and making too many compromises, you might want to remember we're talking about an
extremely well-reviewed phone
here widely praised for its exceptional (single) shooter, stellar battery life, powerful speakers, and silky smooth overall user experience.
As far as the actual seller is concerned, Cellfeee has a near-flawless track record when it comes to refurbished device transactions, almost always receiving positive feedback from its customers.