Splash-resistant Apple AirPods 2 tipped to arrive later in 2018 with always-on Siri functionality
14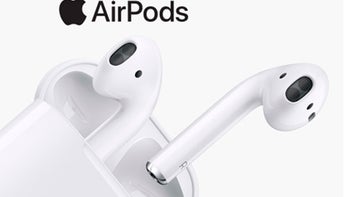 Word on the street is Apple is preparing a rather substantial second generation of its famed wireless AirPod earbuds. According to industry sources that refuse to be named (as usual), the second-gen AirPods that go by the model number B288 internally will be splash-resistant similarly to many of its
more notable rivals on the wireless earbuds
market.
Fully water-proof should probably not be expected yet, but resistance to splashes and sweat is probably just up Apple's alley. The current iteration of the AirPods is unofficially quite capable of surviving short rendezvous with water, but official implementation would be inherently better.
Water-resistance and always-on Siri to debut?
More importantly however, rumor has it Apple's earbuds will score an always-on Siri functionality, which will allow users to more easily interact with the assistant. Saying
"Hey, Siri"
will reportedly fire it up, similarly to the HomePod. The AirPods already support Siri, but in order to use it, folks need to double tap the buds themselves.
Thus, the alleged always-listening feature could be a massive boon to devoted Siri users as physically interacting with the earbuds has proven to have a spotty track record. This functionality will be courtesy of a brand new chipset that will be used inside and succeed the W1 chipset that's currently in use.
So far, so good, but when should we expect these new earbuds? The reports are conflicting, with some sources claiming sometime in 2019, while prolific iPhone forecaster Ming-Chi Kuo calling for a late 2018 announcement and release, probably implying that we should see the second-gen AirPods unveiled at Apple's traditional big September event. With Apple projected to earn more from AirPods than Apple Watch accessories, we probably won't have to wait long.
Let's only hope that Apple comes to its senses and releases multiple color options for the AirPods to match with the existing range of iPhone colors.