Apple A7 chip specs and details surface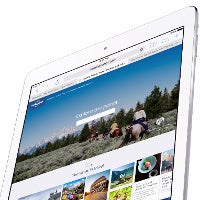 Apple is notorious for not sharing many hardware details in its launches and instead shifting the focus on the experience, not the tech specs. This however does not mean that the company is not doing a lot of heavy work on the silicon. The opposite is true actually as Apple is one of the few companies that design their own chips. It first started with the Apple A6 on the iPhone 5 where the company introduced its Swift processing core, and one would think that just a year after that, the new Apple A7 chip would ship with a slightly updated and polished processing core, but largely similar to Swift. That however is not the case.
The Cyclone processor core: unprecedented width
:"iPad Air vs iPad 4"Apple seems to have completely reworked its new processor codenamed Cyclone that it uses in both the new iPad Air and iPad mini with Retina, and the iPhone 5s, according to low-level tests performed and analyzed by AnandTech.
Before we get into the technicalities, let's mention that all new Apple smartphones and tablets (the iPhone 5s, iPad Air and iPad mini with Retina) are powered by the Apple A7 chip. What's a bit surprising with Apple's choice of silicon is that all three new Apple devices actually feature the the exact same modification of the chip, the
S5L8960X
.
However, this chip does not perform equally on a tablet and on a phone. The larger space and better cooling possibilities of a tablet allow Apple to run the A7 Cyclone processing core at higher speeds. While the
iPhone 5s
features a dual-core chip that runs at up to 1.3GHz, the iPad Air uses the same dual-core chip but now at speeds of up to 1.4GHz.
What's more interesting is that under heavy load, the iPhone 5s hits peak speeds for a few moments and then drops back to 900MHz, that's Apple's throttle here and it's implemented to keep heating in check and battery life reasonable. On the iPad Air a throttle also kicks in, but it downsized the clock speeds to the much higher 1.2GHz. This means that under heavier loads, the iPad Air could perform up to 40% faster than the iPhone 5s, but not less than some 8% better.
Apple A7 comes with lower power consumption
The Apple A7 chip is obviously built on a more efficient, 28nm technology, a step up from the 32nm manufacturing node on the earlier generation Apple chip. This alone should contribute to some power savings, but the beefier processor on the other hand could erase that advantage easily.
In real life testing, the iPad Air proves to be a battery-thrifty chip dropping down to 4 watts in less intensive tasks and still less than 5 watts in games like Infinity Blade. While peak power could theoretically reach as high as nearly 12 watts compared to up to 8 watts on previous iPads, real-life usage shows that the power drain actually averages to somewhere around 4 to 5 watts. So even though the Air is well capable of eating out battery quicker, in reality it is more power-savvy than earlier iPads.
All of this comes as Apple has decreased significantly the battery size. The
iPad Air features a 32.4Wh battery
, down from a 42.5Wh one on the iPad 3rd and 4th generations.
Now - somewhat surprisingly - having a smaller battery might actually be a good thing for an iPad. The tablet ships with a 12W charger and the large battery in earlier iPads meant that the device took an excruciatingly long nearly 6 hours to recharge. This drops to around 4 hours on the iPad Air, still not as fast as one would like, but definitely a more reasonable time frame.
Conclusion
All in all, Apple has done a lot of work under-the-hood to make the iPad Air the thin and light tablet that it is while still increasing its performance and maintaining its well-known 10-hour battery life. For more of the tiny processor and graphics performance details, head to the source link below, geeks won't be disappointed.
source:
AnandTech