Over 3000 Android apps tracking children per new study
17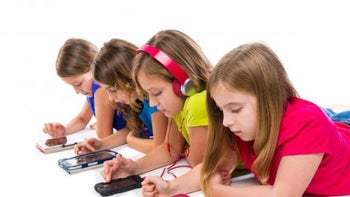 We have written about the
Children Online Privacy Protection Act
(COPPA)
before
. A new automated study found over 3,300 apps on the Google Play Store that exhibit behavior which could violate COPPA. Some my ask why the Play store is mentioned but not the App Store. It appears that the information for Apple's marketplace is more limited and was outside the scope of this study. In any case, the law in question requires parental consent before collecting certain bits of information on children. This act mostly pertains to sites or apps that have content directed towards children. If it is reasonable to believe that children make up part of the target audience for certain content, then COPPA probably applies.
What did the privacy study find?
The company analyzed 5,855 of the most popular apps geared towards families and children. It determined that over 3,300 apps exhibited behavior that is considered at risk of violating COPPA. 281 of those apps clearly violate the law and collect identifying information about children without parental consent. Over 2,000 of the apps violated
Google's service terms
regarding sharing identifiers and over 1,000 did so for otherwise restricted purposes. There were also apps that tie into social media, including Facebook, which did not comply with the media giant's rules regarding children under the age of 13. Perhaps the most shocking findings regarded data transmission. Forty percent of the apps tested did not use any sort of security while transmitting the data collected. Although this study shed light on the large amount of ground left to cover regarding compliance with
child privacy laws in a digital age
; the researchers were quick to point out that this study does not determine legal liability. The FTC and the courts are responsible for that.